We understand that running a home health care business is a time consuming endeavor.  We also know that your specialty is providing the absolute highest level of care for your clients. Unfortunately, this means that you may not have much time to dedicate promoting the online portion of your business or you may not be familiar with the in's & outs of basic search engine optimization or social media.  The good news is that there are some very simple methods you can use with your current website to help it rank better in the search engines and be seen by potential clients.  You don't need to know how to code or be a marketing guru to put most of these tips into action immediately and start seeing the benefits.  For our purposes here, I'm going to assume that you have access to your website and can log in to make changes when necessary.  If you don't, you may need to ask you web designer to allow you access or make the changes for you.
Unique Titles For Each Page
Problem: This may seem like a very basic item, but you would be surprised how many home health care business websites we see that have duplicate page titles for multiple pages on the site. This is an easy way to confuse Google and you are absolutely hurting your ranking potential if you have the same title for several pages on your website.  If the pages have different content, which they should, you need a unique page title and Meta title (read more about that here), to help Google understand what the page is about, as well as rank it properly for the appropriate keywords.
Solution: Do a site audit and see which pages have duplicate titles and make sure each one is unique.  Be sure include the keywords that are the focus of the page within the new title.  If your site is using a popular content management system like WordPress, changing the title of the page should also change the Meta title, which is the internal title that Google shows on the search results. If you have individual pages you are trying to rank for different locations, such as Hospice Care Dallas, TX, Hospice Care, Austin TX, Hospice Care Waco, TX, double check that the page title includes that keyword and city/state reference.  If all of those pages have the title Texas Hospice Care – YourWebsite.com, you are unlikely to rank for the searches which contain the city name and Google will be very confused.  Fix those titles and you'll see your rankings improve quickly.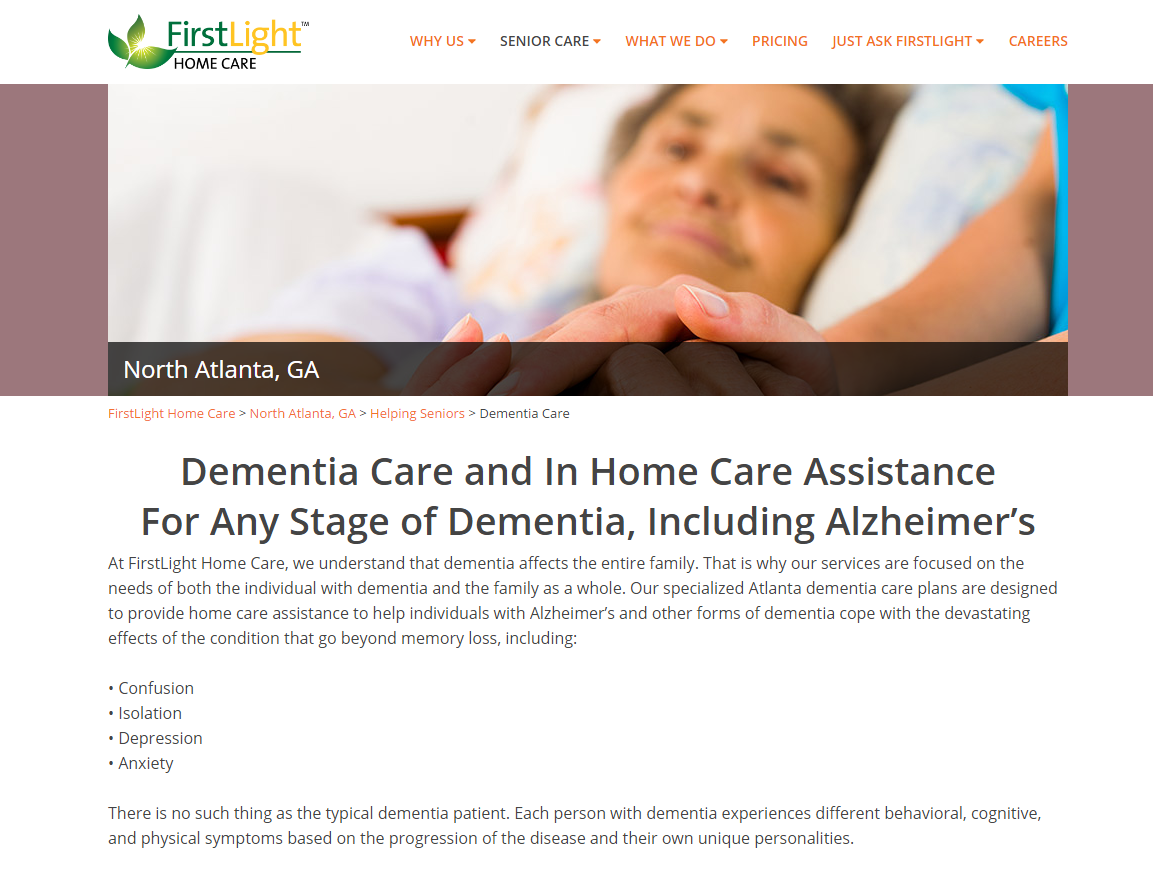 Optimize For Local Search
Problem:  Your health care company targets clients within a 100 mile radius, but you don't have any pages on your site that are region specific.
Solution: If your company services one major metropolitan area, you need to optimize at least one page on your site for that city/region.  That can be your homepage or an internal page. If you are servicing many cities, you will see a huge benefit from having an individual page set up and optimized for each of those areas.  Basically, you want to have pages with your main keyword e.g.: home health services Dallas, Tx, in the title and as part of your page content.   This is what is meant by optimizing for local search.  You will also want to make sure that those pages have your business address and phone number included so you can potentially appear in the local/maps listings.
Analytics Are Your Friend
Problem:  Your website may be getting a good amount of traffic and converting visitors into leads, but you aren't sure of the actual numbers because you aren't using an analytics platform.
Solution:  This solution may fall on your website developer to implement, but no matter, you need to install an analytics system so you can, at bare minimum, see how much traffic your site is getting and where it's coming from.  Google Analytics is by far the most popular and comprehensive analytics system you can install for no charge.  It allows you to track organic search traffic, conversions, click heat maps and many other resources to see where your visitors are coming from and what they're doing on your site once they get there.  This let's you optimize your site to improve the user experience as well as make changes that can help boost your search rankings.  All it takes is a small piece of code that your webmaster can add to your site after you sign up for a free Google Analytics account.
Ignoring Social Media
Problem:  Your business is not actively using the popular social media websites to keep your brand relevant OR you haven't set up any social profiles whatsoever.
Solution:  At bare minimum you should create profiles on the most popular social platforms including Facebook, Twitter, LinkedIn & Instagram.  If you really want to go crazy, throw in a Pinterest and YouTube account for good measure.  Now we realize that the subject of home health care isn't exactly going to produce a ton viral Facebook posts, but by asking your website visitors to like & follow your social profiles and then posting relevant photos, news stories and content, you keep your brand in front of people who may need your services at some point in the future.  Plus, you can link from your social accounts to content on your home health care website, which can give you a boost in the search rankings when done properly.  Get those profiles created and set a goal of posting at least one piece of content per week.  You can be sure that your competition is using social media, so it's about time you got on board.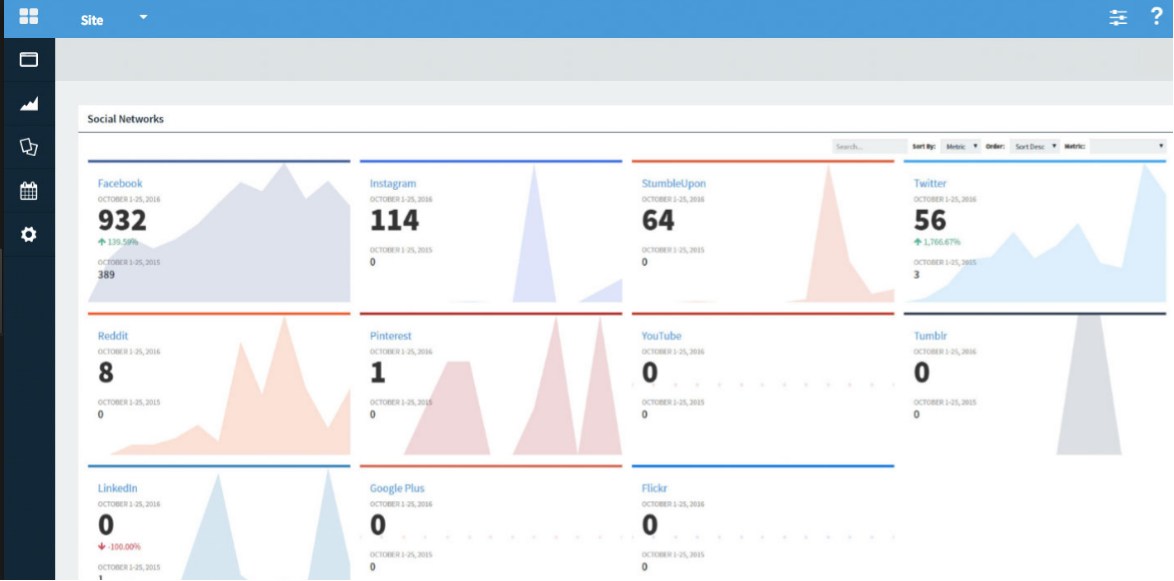 Internal & External Linking
Problem:  Your website is set up properly and you have some good content, but you aren't linking between the internal pages of your site and you don't link out to any external websites.
Solution:  Audit your content and find opportunities within it to link to other relevant content on your site.  This is especially relevant if you have a blog section of your site that you post on regularly.  Also, include outbound links to authority websites in your niche when possible.  When you link between pages on your own site using appropriate anchor text (i.e.: home health care plans), you give your readers and Google a road map to navigate your site.  This especially helps Google "crawl" your website and figure out what your content is about, so it can rank it for the correct search terms.  You should also link out to other quality websites when the opportunity arises. If you mention Blue Cross Insurance within a piece of content on your site, it's good practice to make the text "Blue Cross Insurance" into an outgoing link to www.bcbs.com.  This also let's Google know that you are associating your business/website with Blue Cross Insurance.  Avoid using "click here" as the anchor text for your links and always try to use a relevant piece of text for your link anchors.
Fast & Mobile Friendly
Problem:  Your website loads very slowly and isn't designed to be viewed on mobile devices.  This is causing your traffic to leave your website before it loads or when they see it's not properly formatted for their iPhone.
Solution:  Again, this is an issue you will need to take up with your web developer, but you need to make sure your website loads as fast as possible.  This means images may need to be resized or compressed, plus have unnecessary code & scripts reworked or removed altogether.  If your site looks funny on mobile devices, you will want to put a priority on having it made "mobile friendly" by having an alternate version designed, or have your webmaster include the necessary code to make your current site formatted properly for mobile devices.  Google is giving a lot more love these days to sites that work well on phones & tablets.  If your site isn't set up for mobile, it may not rank as well for your keywords.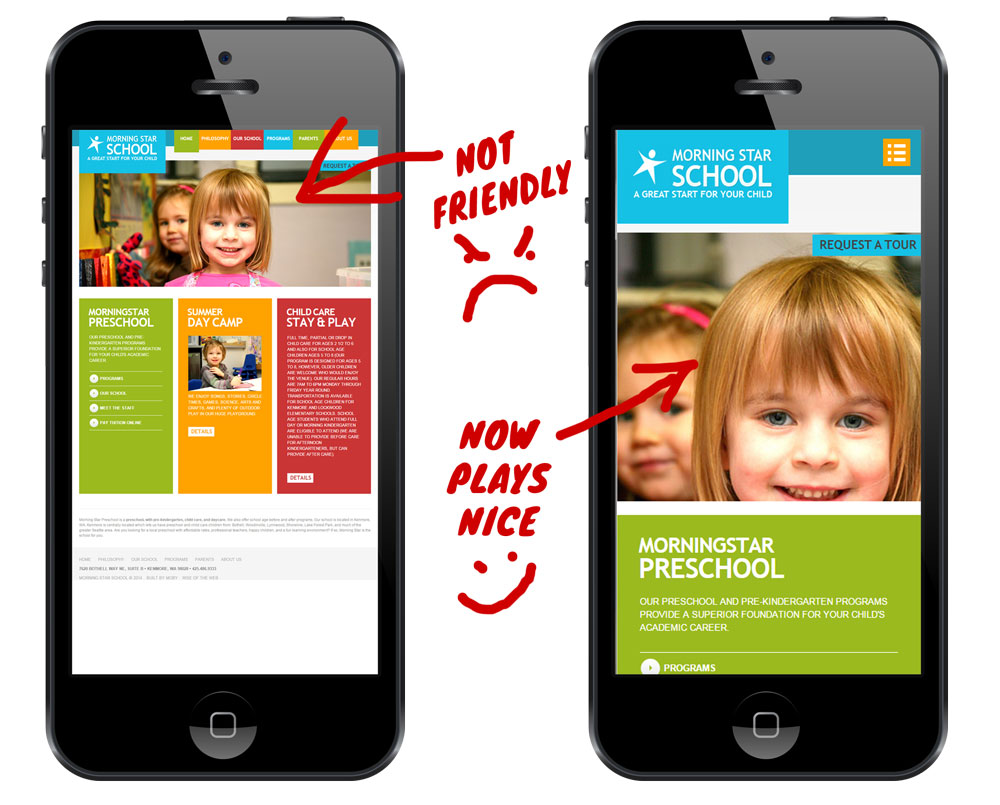 So there you have some solutions to very common SEO related problems that we see on nearly 75% of home health care websites we audit.  Most of these can be done by just about anyone, with very little knowledge of how websites work.  The others will require you get your webmaster involved, or we would be happy to help make any of these fixes for you.  Feel free to drop us a note if you have any questions about these SEO tips or if you would like us to take a look at your site and offer some suggestions.   Stay tuned, because we will have more great SEO & marketing tips coming up in future posts.
Not sure where to start?
Let us provide your business with a free SEO & website audit that covers all of the information we discussed in this article.  We will give you some actionable tips to improve your search engine rankings and online marketing strategy.